EXPERT SERVICES
FOR WEBFLOW
Explore our expert Webflow services. We build and support beautiful CMS sites which are created using Webflow.
BUY WEBFLOW SERVICES
WEBFLOW SERVICES

Website Development
We craft beautiful, responsive, and well-customized Webflow websites. Our team studies your requirements and works on your brand and idea, ensuring you get the best out of Webflow technology.
Simple and CMS Websites
Our team analyzes your requirements and figures out the best WebFlow plan for you. We offer to build either Simple or CMS versions and provide you with optimized pricing and feature set.
Webflow E-Commerce
We integrate and build an E-Commerce store for your Webflow site. We create a professional online store with custom product pages, categories, and shopping carts. Our team does a comprehensive study of your requirements and suggests you the best tools for E-Commerce integration.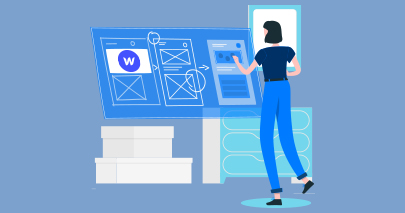 Redesign
Our team helps with the upgrade and redesign of your old Webflow site. We can create a new layout, customize a part of the site and integrate extensions or create new features to enhance the site.
Template Development
Do you want to create a new Webflow template as per your design or concept? We have expertise in creating Webflow templates from scratch. Our team can work on a list of features as per your requirement.
UI/UX Design
In today's scenario, businesses must focus on creating a better user experience. Our dedicated team of UI/UX designers can build modern and relevant designs for your brand. We believe not all great designs are good for you, as sometimes even a plain white screen is more effective than a fancy, multi-color layout.
Custom Development
We build new features and do custom development on Webflow. Our team work on features that may not be available through apps. We can even extend the Webflow platform and build a web application based on your need.
New Apps
We suggest and integrate appropriate apps based on your custom requirements. If ready-to-use apps aren't available, our team helps create new ones for your Webflow site.
Interaction & Animation
We work on custom-built interactions and animations and give your site an extra edge over your competitors. We have a dedicated graphics team to help you with animation, video production, and images.
Accessibility
We make sure that your site follows the international standard for accessibility and that it is accessible to all. Our team use tools to test your site and make sure that it is accessibility compliant.
Strategy
We can work on a strategy about what would be the best information structure, UI/UX, and marketing strategy for your Webflow site. We can also work out a list of features you must have on your site and compare it with other platforms to see if this is the best CMS platform for your needs.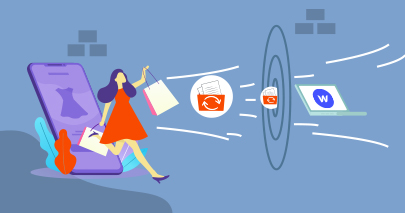 Migration to Webflow
You may wish to migrate to Webflow for various reasons, like scalable hosting, ease of use, performance, pricing, and familiarity with the technology. We help seamlessly migrate your website with zero downtime and no data loss from any CMS platform to Webflow.
Webflow Performance Optimization
Webflow sites can become relatively slow if you use a bad theme, heavy images, or a lot of apps. We identify all the causes and fix them one by one. We also help clean up all the junk and spam on the site.
Support and Maintenance
We offer all kinds of support services for Webflow. Avail our Webflow Support and Maintenance service ranging from development support to integration and maintenance.
Mobile Apps
We create mobile apps for iOS and Android platforms for your Webflow sites. These mobile apps are automatically synchronized with the Webflow site and provide an easier way to access the Webflow platform.
ChatBot
Automate your support operations using our ChatBots software, which can automatically reduce unnecessary overheads and handle 80-90% of queries. In addition, we provide integration with all leading ChatBot platforms.
Industry Based Solution
We can build a website specific to your industry and ensure you have all the necessary components to succeed. We offer niche solutions based on our deep expertise in some of the business domains. Like, if you are running a medical firm, then we ensure that your website is compliant with all the government regulations related to medicine.
Feedback and Audit of Site
Have you created a Webflow site but need to figure out how it looks to humans and search engines? We can do a complete analysis & audit of your site and give you our feedback and suggestions.
Expert Guidance and Troubleshooting
Are you facing a significant design, code, or marketing issue? Then, you can rely on us for guidance and troubleshooting all Webflow-related problems.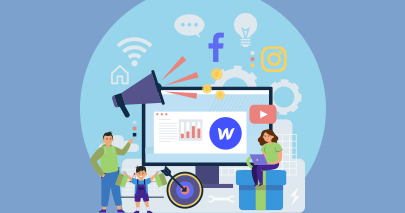 Marketing
Our team follows an integrated approach where we discover and work on complete marketing services for your Webflow site. As a result, you don't have to outsource each part of marketing to different vendors and can avail all services from us.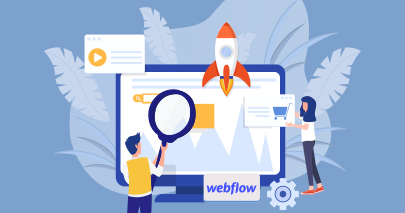 SEO
We help optimize the website for search engine rankings, real traffic & sales-driven leads. We also target relevant keywords and optimize content to rank your website on Google SERP.
Ads
Paid Ads are about getting your online ads to show up on search engines and social media sites when potential customers look for products & services you offer. We optimize Paid Ads so you get the best return on investment.
Social Media
Social Media Marketing enables brands to reach new audiences and tap into the two-way conversation. We provide Social media management services that take your brand to new heights.
GET IN TOUCH

Share Your Webflow Requirement with us. We will get in touch with you within 24 hours on Weekdays and within 48 hours on Sat/Sun.
CUSTOMER SUPPORT TEAM
The Customer support team will pick your requirement and assess it to see if we have a suitable offer for you and may contact you to understand more about the requirements.
TECHNICAL TEAM
The Support team will discuss with the Technical team and get a proper proposal for you for your requirements. The Technical team may reach out to you if needed.
PROJECT INITIATION
Once you approve the project proposal and pricing then a project manager will be assigned to you who will set up and liaise with the team for you.
START YOUR PROJECT