ALL SHOPIFY SERVICES
UNDER ONE ROOF
We are a Shopify Partner Company and worked on 400+ Shopify stores.
SHOP E-COMMERCE SERVICES
SHOPIFY EXPERTISE

Shopify Experience
Ours, a Shopify partner company, has worked on over 400 stores. We are experts in setting up complex and large-scale Shopify stores with thousands of products and categories. We also specialize in migrating stores from other e-commerce technologies to Shopify.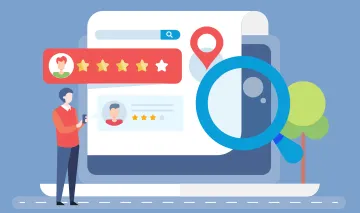 Customer Reviews
We have received some great reviews. See what Mr. Adewale Adejumo from ZASTTRA.COM said: "Overall, great work! Your developers have done something truly magnificent with this cart. Shopify themselves said it couldn't be done, but you managed to do it!
Adewale Adejumo, CEO, ZASTTRA.COM "
Our work
We have worked on Shopify Basic to Shopify Plus Stores. Our services help clients not only with store customization but also with Digital Marketing and building Mobile Apps for their Shopify Stores. You can check our Shopify Portfolio at Shopify Portfolio.
SHOPIFY SERVICES

Strategy
Let us discuss and analyze the best strategy to setup and market your Shopify store. You can also discuss your doubts about Shopify's capabilities and how it's better or worse than other platforms.
Store Customization and Re-Design
Whether it is about the complete re-designing of a Shopify store or the customization of some parts, our team has a fair share of experience. We can help integrate an app or can even code a new feature on your store.
Store Setup
We work on complete store setup by taking care of all settings and also integrate with sales channels like Facebook or marketplaces like Amazon. We can even help you with custom pages, carts, product pages, etc.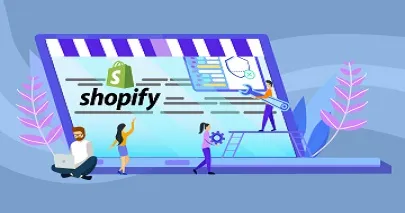 Theme Development
Do you want to create a completely new theme as per your design or concept? We can create a Shopify theme from scratch.
Dropshipping
Dropshipping is a magic word in the e-commerce industry. You can setup an e-commerce store without manufacturing or managing the products and ship them directly from the suppliers. We can help you setup a dropshipping store using APIs from the USA and other country's dropshippers.
Migration to Shopify
Many online stores are migrating to Shopify because of its ease of management, high performance, and to avoid backend and server management. We can help you smoothly migrate your store from Magento, WooCommerce, or other popular platforms to Shopify.
Custom Feature Development
You don't wish to pay a monthly fee for a Shopify app? Or want to add a major feature directly in the theme code? Then, we are here to help!
Store Performance Optimization
Shopify store can become quite slow if you are using a bad theme, heavy images, a lot of apps, or a theme changed by an inexperienced developer. We help by measuring your store performance and fixing it with a guarantee to bring the page load time under 3 seconds.
Feedback and Audit of Store
Created a Shopify Store but not sure how it looks to humans and search engines? We do a complete analysis & audit of your store and give you our feedback and suggestions for improvement.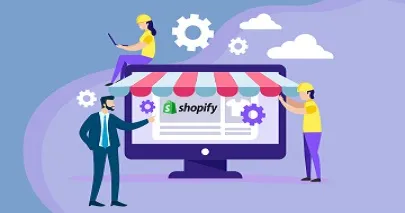 Expert Guidance and Troubleshooting
Are you facing a major issue with store design, code, or marketing? Then, you can rely on us for guidance and troubleshooting of all Shopify-related issues.
Design and UI/UX
Design and UX can make or break your store. Shopify generally has good templates; however, if you are not careful with images or content, you may lose the nice theme UI. We can help elevate the UI by using the right kind of graphics and content.
App Integrations
Shopify has a huge ecosystem of Apps; there is an app for everything. We can help you identify the right app and integrate it properly with your front-end code.
Marketplaces Integration
Shopify has a beautiful system of integration with Amazon, eBay, Facebook marketplace, etc. In addition, you can manage all these marketplace listings entirely from within Facebook.
App Development
Do you want to create a private or public Shopify app? With our expertise in Ruby on Rail and Shopify platform, we can build a scalable and efficient Shopify app for you.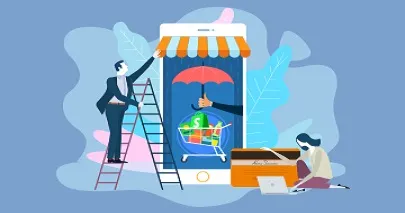 Mobile App for Shopify
We create Mobile Apps which are well-synchronized with your Shopify store in real-time. Mobile Apps are a great way to get repeated sales and keep customers loyal to your brand. All successful e-commerce brands must have a mobile app on iOS/Android platforms.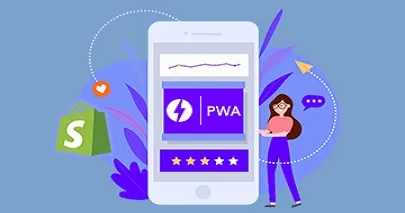 PWA and AMP
AMP (Accelerated Mobile Pages) and PWA (Progressive Web App) are ways to load your site fast on mobile phones. It increases conversion and search engine rankings. We can convert your Shopify store to these formats.
ChatBot Integration
Are you worried about losing a lead when you are away during vacation or on off time? We can help you integrate an automated ChatBot into the Shopify store, which would take care of general FAQ and product-related queries.
Support & Maintenance
We provide round-the-clock support, whether it's a bug, an issue with orders, or even if you want to customize a product page or run an email campaign. We are here to help.
Visual Content and Branding
Want to enhance and promote your brand? It is the primary step before you even market your store and products. We help you in ideating and making the content for branding activities, transforming your vision into reality.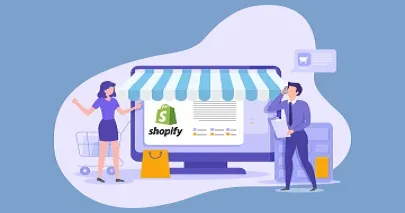 Content Writing
Well-optimized content helps represent your brand, retain viewers, reach new audiences and boost conversion rates and sales. Our SEO-friendly content marketing strategies help empower all types of businesses by generating leads.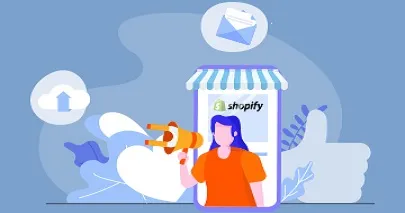 Marketing
An integrated approach where we discover and work on complete marketing services.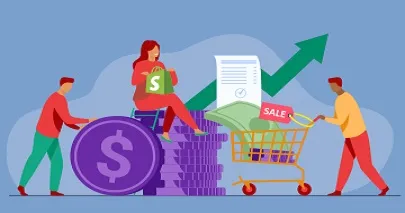 Sales
Stand above your competitors with the best marketing services and grow your sales. We analyze your Shopify store and create trackable marketing strategies by bringing in customer and sales data from all the channels.
SEO
We offer optimization of your website for top search engine rankings, real traffic & sales-driven leads. By targeting relevant keywords and optimizing content, we deliver to rank your website on Google SERP.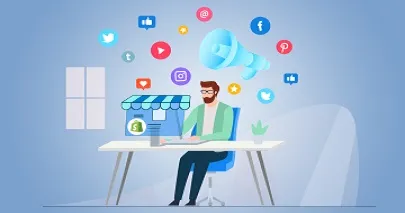 Ads
Paid Ads are about getting your online ads to show up on search engines when your potential customers are looking for the products or services you offer. Paid ads are the best way to advertise and remarket your services to the right audiences.
Social Media
Social Media Marketing is the best tool enabling brands to reach new audiences and tap into the two-way conversation.
Email Marketing
Email Marketing is the most underrated channel; however, it is one of the secret weapons for many top brands.
GET IN TOUCH

Share Your Shopify Requirement with us. We will get in touch with you within 24 hours on Weekdays and within 48 hours on Sat/Sun.
CUSTOMER SUPPORT TEAM
Customer support team will pick your requirement and assess it to see if we have a suitable offer for you and may contact you to understand more about the requirements.
TECHNICAL TEAM
Support team will discuss with the Technical team and get a proper proposal for you for your requirements. Technical team may reach out to you if needed.
PROJECT INITIATION
Once you approve the project proposal and pricing then a project manager will be assigned to you who will setup and liaise with the team for you.
START YOUR PROJECT