We setup the cloud server
FOR YOUR WEBSITES
We setup & optimize your applications on traditional hosting platforms and also Cloud platforms like AWS, Azure & Google.
BUY CLOUD SERVICES
HOSTING & CLOUD SERVICES

Shared Hosting or Dedicated Hosting
We will help you in choosing the right hosting servers and providers for your unique needs. Sometime you do not need to spend a lot of money on costly servers and you will be fine on a cheaper shared hosting server or may need to upgrade to a dedicated server. We assess the site load and other hosting requirements and suggest you the best services.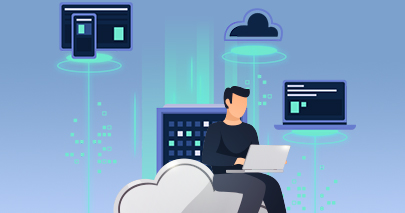 Cloud Server
You are growing fast then having a slow loading site or site downtime should be the last thing you should worry about. It is better you go for a cloud server hosting.Cloud servers can be scaled up and scaled down in no time and save you money and hassles of server migrations.We can migrate your site to Cloud hosting from Google, Amazon and Microsoft. Run your site on the same infrastructure as these big companies run and pay only based on server usage.We will take care of complete migration and maintenance for your cloud sites.
Uptime
Cloud machines are up for more than 99.9% time. For example, Google Compute Engine runs on the same infrastructure as their Google Search Engine and other properties.
Speed
With ultra-fast machines and server farms, cloud providers provide unmatched performance and speed.
Reliability
By hosting on Google/Amazon/AWS's own cloud infrastructure, you are hosting on the most well-maintained hardware and data centers. They never go down.
Scalability
All cloud servers are highly-scalable and able to handle unexpected traffic spikes with ease. Using the scaling feature on Cloud, you can easily change the size of your service without changing anything else.
Security
All cloud servers provide extra layers of security so you are safe on machine level vulnerabilities.
On-demand resources
With cloud servers, you're free to request resources on the fly and, in general, pay on time.
High availability
Unlike on-premises physical servers, virtual machines transfer data to another machine without downtime in the event of a hardware failure. The stability of cloud servers is unmatched in the field of web hosting.
Per-second billing
Most of the cloud providers do per-second billing. You pay only for the time that you use their machine.
Global Load Balancing
Global load-balancing technology helps you distribute incoming requests across pools of instances across multiple regions, so you can achieve maximum performance, throughput and availability at low cost.
GET IN TOUCH

Share Your Store Customization Requirement with us. We will get in touch with you within 24 hours on Weekdays and within 48 hours on Sat/Sun.
CUSTOMER SUPPORT TEAM
Customer support team will pick your requirement and assess it to see if we have a suitable offer for you and may contact you to understand more about the requirements.
TECHNICAL TEAM
Support team will discuss with the Technical team and get a proper proposal for you for your requirements. Technical team may reach out to you if needed.
PROJECT INITIATION
Once you approve the project proposal and pricing then a project manager will be assigned to you who will setup and liaise with the team for you.
START YOUR PROJECT