WE CREATE
WORKABLE AND SCALABLE WEB APPLICATIONS
Get interactive, brand-oriented, scalable, and business-ready custom web solutions. We build profitable digital products engineered with creativity to boost your business ROI.
ASK FOR QUOTATION
WEB APPLICATION SERVICES

Enterprise Solutions
Our solutions include multi-level enterprise-grade web applications to meet various corporate needs. We build B2B and B2C applications, ERP and CRM software, Reporting, Billing, and BI systems. Our enterprise IT solutions are made using the latest web technologies that are secure and scalable.
Custom Web Development
We create web applications that are highly functional, feature-rich, robust, and secure with engaging UI/UX design. We operate with a full-stack development team with experience in open-source, cloud, and Microsoft technologies and other proprietary development technologies.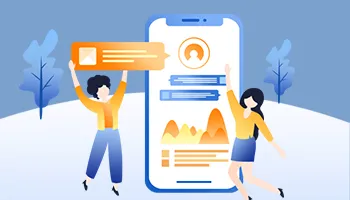 Mobile Technologies
Our team builds Native as well as Hybrid Mobile Apps for tablets, mobiles, and TV. We use Swift, Objective C, Java, Android SDK, iOS SDK, Kotlin, Cocos2d, Firebase, React, Ionic, Sencha, Phonegap, Appcelerator, Titanium, Kendo UI, Adobe Air, and other relevant technologies.
Product Engineering
We undertake product development for web, mobile, desktop, and other SaaS applications. We use programming languages like C, C++, Java, Python, Visual C++, Ruby on Rail, JavaScript, and others.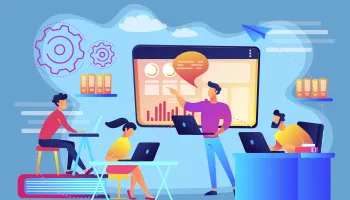 Digital transformation
Digital transformation is about embedding innovation in all aspects of your business, from daily operations to strategic decision-making. Businesses of the next decades are moving to digital; customers will not stand in queues and buy things. So it's high time to move on and become a next-generation digital company. We use multiple frameworks and technologies to transform your business into an engine of innovation and efficiency.
Front-end Technologies
New front-end technologies like HTML5, JS/CSS, and front-end frameworks like Angular.js & React.js are more efficient and lighter for a huge distributed application. We are on top of the latest technological advancement in the front-end technology space and bring the best in industry service to you.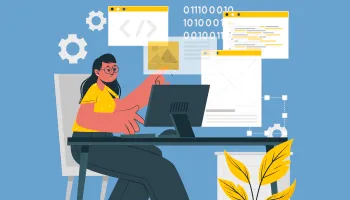 Back-end Technologies
Back-end technologies are becoming increasingly important as we enter an era of multi-tenant applications. However, if we are not careful, the application hangs even if we spend millions on server infrastructure. Our team has a detailed understanding of databases, back-end logic, APIs, architecture, and servers, thus ensuring that your application performs efficiently. We take advantage of cloud & non-blocking databases & latest versions of software and make a robust back-end system for our clients. We are committed to a vision of providing our clients with the best services and a well-functioning back end.
Web Application Framework
Do you wish to get started on your dream project quickly? Use a web framework. Web frameworks are boon if you want a well-tested and reliable web application with all basic modules like login, admin, security, and others. Moreover, web frameworks are flexible and can be extended to any level as per your need.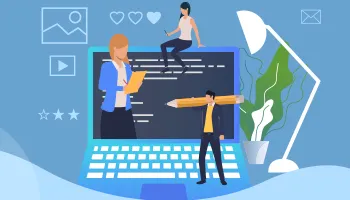 Content Management System
We offer a complete range of CMS development services and solutions. You can rely on us for building on CMS platforms like WordPress, Drupal, Kentico, Moodle, Umbraco, Joomla, TYPO3, Mambo, and DotNetNuke.
Multi Purpose Websites
If you want a multi-purpose website or a complex learning management system? You can rely on ready-to-deploy web content management platforms like WordPress, Drupal, Joomla, and others. These are easy to customize & deploy with plugins and tools for almost everything you think is necessary for your business.
WHY CHOOSE US ?

FirstWire Apps will help you with all your needs related to custom web application development services. We have expertise on major web development stacks.
DEDICATED TEAM
We have dedicated team members who collectively grow through the experience of formulating and organizing each and every task.
24X7 HOURS SUPPORT
During and after working we are available for 24/7 providing customer support services.
HOW CAN WE HELP?