WE DEVELOP PERFORMANCE
ORIENTED AND
Get efficient and effective API systems for your custom requirements.
ASK FOR QUOTATION
SCALABLE API SYSTEMS
API DEVELOPMENT SERVICES

API Development for Mobile Applications
We create APIs for mobile apps that can be used for requests and responses from a web server or web services. Most mobile apps use server resources through an API interface like APIs for payments, appointments, and location.
API Development for Cloud Services
Cloud APIs are critical for digital transformation. Businesses will need cloud APIs to build a thriving digital ecosystem, ensure governance and integrate their applications. Our team creates Cloud APIs which use services and tools from popular cloud services like Google Drive, Twitter, Dropbox, and others. It helps in integrating the end-user applications with these services.
Web API development
We build secure APIs on any platform that is excellent in load balancing and are highly scalable. APIs enable companies to grow their business by increasing revenue and extending customer reach and value. It even helps ease backend data integration and integrate different LOB to achieve full productivity.
API Integration
API integration is about setting smooth communication between diverse software components, technologies, and programs. Nowadays, integrating various APIs in your applications is essential as many important tools are available only through APIs. Like, most payment gateways are available through APIs; if you want to receive the payment, you need to integrate the API from a payment gateway provider. We help integrate various popular and commercial APIs into your applications and platforms.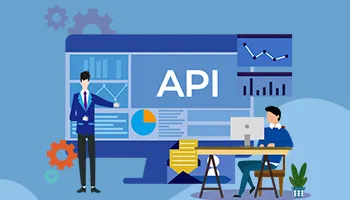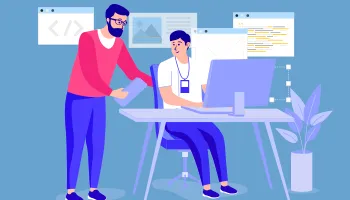 API consulting
We work by analyzing your processes and architecture and help you strategize a plan, and identify and eliminate issues. Our team of experienced professionals helps you make the right choice of API management and API integration solutions. We specialize in building APIs which are high performing, secure, and meet all your requirements.
API Development Features
We make APIs that are:
Easy to read, learn and use
Well-documented
Discoverable
Better Abstraction
Problem-free for code maintenance
Powerful
Scalable
Highly secure
WHY CHOOSE US ?

FirstWire Apps will help you with all your needs related to custom API development services. We have expertise on API development using various programming frameworks.
DEDICATED TEAM
We have dedicated team members who collectively grow through the experience of formulating and organizing each and every task.
24X7 HOURS SUPPORT
During and after working we are available for 24/7 providing customer support services.
HOW CAN WE HELP?