HIGH ROI BASED ADS
WHICH WORKS WONDERS
Lazy marketers throw money on ads and wish it to work, but we follow the ROI-based strategy to ensure a great result.
BUY ECOMMERCE AD SERVICES
E-COMMERCE PAID MARKETING SERVICES

E-Commerce PPC (Pay-Per-Click)
E-commerce PPC, or pay-per-click, is a type of advertising service that allows businesses to advertise their products or services on search engines and social media platforms. This type of advertising is an effective way for businesses to increase their online visibility and attract potential customers.
It is important for businesses to carefully manage their PPC campaigns to ensure that they are getting the best possible return on their investment. Our E-Commerce PPC service helps display your ads to the right audience. We work to minimize the cost per click and optimize your ads regularly. We create strategies for every e-commerce business niche.
Our team does A/B testing to find out the best ads for your shop. We start with multiple ads and scale up the winning ads while removing the ads which are not working. Our Ad and revenue reporting helps you to understand the details of your campaigns, and if you need more details or have questions, then our Ad experts are just a call away.
Search Engines PPC
We help integrate your e-commerce shop with Google and automate product search ads. Customers searching for a product will see your products first in the search result pages. We optimize these ads so you can get value for your money. PPC is considered a controllable, targeted, and cost-effective way to rank you higher on Google SERP.
Social Media PPC
Social Media, especially Facebook, and Instagram, have an unparalleled reach today. You can integrate your e-commerce shop with these platforms and showcase it in front of millions of social media users. You need an experienced agency like us to create, monitor and fine-tune your ads on a regular basis, and rest assured to get the best results and highest ROI.
Our team designs custom ads for your business, keeping in mind the objectives and the type of ad you want to create. We work with the right content to give you an extra wow factor on ads, so you don't have to spend much but still attract a good amount of traffic through ads. We work on videos, photos, slideshow, carousels, dynamic product ads, and lead forms.
Retargeting or Remarketing Ads
Retargeting is re-engaging people who have visited your website but didn't take any action. You can show your site's ads to these visitors on various social media platforms and search engines. Remarketing, on the other hand, focuses on re-engaging with past customers and converting them into a second chance. Our team utilizes retargeting and remarketing strategies to effectively segment and engage with potential and existing customers and lead them through the sales funnel.
Your site or app will appear in visitors' social media feeds, Google search results, or other websites once they visit your site.
Current Ad Analysis
We do a free analysis of your existing Google Ads or Facebook Ads Accounts and analyze if your ads are well-optimized or if you are wasting money. Our team helps you set up new Google and Facebook Ad Accounts if you are just starting in this space. We provide dedicated Account Managers for your advertising projects as they help provide a solution to all your queries and work closely with you to achieve the highest possible ROI for your ads.
We submit a monthly report to you which discusses the monthly advertising performance and analytics
Competitor Analysis & A/B Testing
A/B testing is one of the powerful tools for making great ads for your specific situation. It produces insights in real-time, thus helping you refine your strategy on the fly.
We do a competitor analysis and optimize your campaign to stand one step ahead of your competitors. With proper A/B testing campaigns, we improve conversions and lower the cost of investment.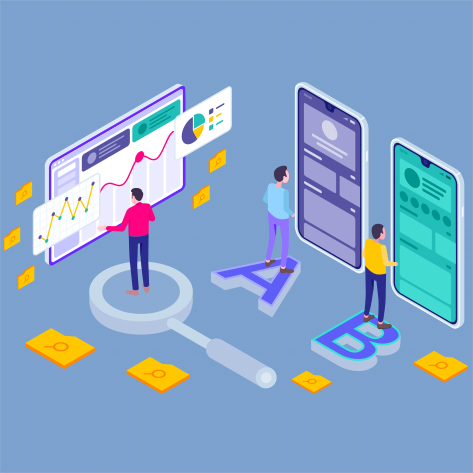 Analytics & Reporting
We ensure that you get regular updates of your running campaigns with the latest performance reporting. These reports help in creating a roadmap to move further and optimize and improve the performance and get results for your business. In addition, we record and study your site's analytics to fine-tune the ad strategy.
HOW WE DO IT ?
Google Ads Account Set up
Bing Ads Account Set up
Facebook/Instagram Ad Account Setup
Campaign Creation
Ad Copywriting
Shopping Ads
Search Ads
Display Ads
Google Ads Conversion Tracking Setup
Enhanced E-Commerce Implementation
Remarketing Campaigns
Custom Audience Creation
Events and Goals Set up
Product Feed Creation
Google Merchant Center set up
Competitor Research & Analysis
A/B Testing
Campaign Budget Optimisation
Weekly Reporting
WHY YOU SHOULD GO FOR IT ?
Quick Pace in your Niche
Increased Visibility
Geographically Targeted Ads
Maximized ROI
Ads Ranks on Top Search Results
Better and Targeted Leads
Complete Control over Budget
Generate High Traffic
Powerful Reporting and Tracking
GET IN TOUCH

Share Your Ecommerce SEO Requirements with us. We will get in touch with you within 24 hours on Weekdays and within 48 hours on Sat/Sun.
CUSTOMER SUPPORT TEAM
The customer support team will pick your requirement and assess it to see if we have a suitable offer for you and may contact you to understand more about the requirements.
TECHNICAL TEAM
The support team will discuss with the Technical team and get a proper proposal for you for your requirements. Technical team may reach out to you if needed.
PROJECT INITIATION
Once you approve the project proposal and pricing then a project manager will be assigned to you who will setup and liaise with the team for you.
START YOUR PROJECT