EXPERIENCE THE BEST
PRESTASHOP SERVICES
We create High Performing, Customized and Feature Rich PrestaShop Stores.
SHOP PRESTASHOP SERVICES
PRESTASHOP SERVICES

Prestashop is a modern open-source alternative to Magento and WooCommerce.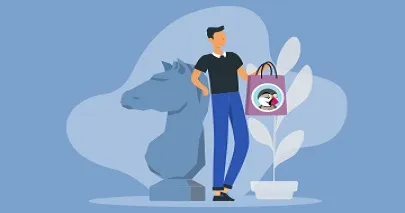 Strategy
We study your requirements, and provide suggestions about how you can get the best ROI from your eCommerce investment. We share best practices for PrestaShop projects. We discuss your goals and formulate strategies to achieve these goals through PrestaShop store development project.
Store Customization & Re-design
PrestaShop can be customized to a great extent and that's the reason that this is one of the first choices of businesses who want a customized store and not a template-based store with a limited set of features. We are ready to add new features and re-design your current store with a new modern design. We can also tweak it to optimize for great performance.
Store Set-up
We take care of everything related to a new Prestashop store setup, i.e. Server setup, Prestashop Installation, Theme installation, Customization of home page, product page, cart page and other pages. Conceptualizing the design and making the store as per the design. Addition of new features through addon integration or creating custom addon modules. Setting up payment gateway, shipping integration etc and making sure that everything is working fine through a rigorous testing and quality process.
Theme Development
We design and develop engaging PrestaShop themes which meet the latest design trends and work on all types of devices. We have an expert PrestaShop team who will take care of design details and make sure that the new theme follows the latest PrestaShop standards and is lightweight and perform best under heavy traffic conditions.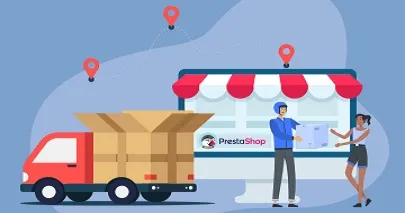 Dropshipping
With dropshipping, you can set up an e-commerce store without actually manufacturing, storing or managing any product. We will connect the backend system with suppliers and they will directly ship the products to your customers. This will save you the hassle of manufacturing (or sourcing) and storing the products at your end. You can also experiment with multiple types of products by integrating with multiple suppliers.
Migration to PrestaShop
We provide secure and easy migration of all types of e-commerce stores to PrestaShop. As you grow and evolve in your ecommerce journey you need an ecommerce system which can be customized for your unique needs. PrestaShop is one of the best platforms to be able to do so. We make sure that you can access all your old orders and customers after the migration.
Custom Feature Development
PrestaShop is one of the best ecommerce platforms to create a custom ecommerce application as you can add new features and create custom addons. We have experience in customizing the PrestaShop system and creating addon modules.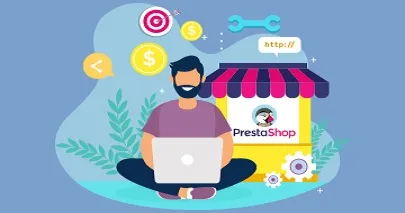 Store Performance Optimization
We help optimize your PrestaShop store to handle thousands of SKUs and provide great performance with faster page loading time. We audit your store for the performance and make sure to remove any unwanted code, addon and data from database. We also optimize the database and server performance.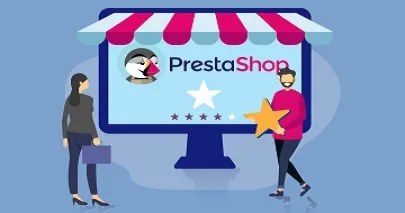 Store Audit & Feedback
Created a PrestaShop Store but not sure how it looks to human and search engines? We do a complete analysis & audit of your store and give you our feedback and suggestions. We do audit for SEO and UI/UX as well and provide you a comprehensive report.
Expert Guidance & Troubleshooting
We have a team of PrestaShop experts for any guidance or help on any complex matter related to PrestaShop. You can also sign up for regular support services which will include the maintenance and help on enabling new features and fixing bugs.
Design & UI/UX
We have a team of creative UX/UI designers who are capable of creating customized design and concepts for your PrestaShop stores. We can help build a design which suits your tastes, target audience and business requirements. We have an in-house design team which will work with you to create wireframes and design mockups.
Addon Integration & Development
We specialize in developing custom addons that will add additional functionalities to your PrestaShop Store. We can create new addons for your PrestaShop store as per your custom requirements. We create optimized and lightweight addons.
Marketplaces Integration
PrestaShop can be integrated with Amazon, eBay, Etsy, Google & Facebook marketplaces. You can manage all these marketplace listings entirely from within PrestaShop. We help you in listing on all these marketplaces through a central PrestaShop platform.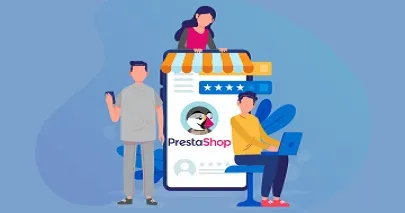 Mobile App for PrestaShop
We create native mobile apps in iOS and Android platforms for your PrestaShop stores. These apps automatically synchronize all data between web store and apps, so you don't have to worry about products catalogue changes on apps. Mobile Apps are great sales channel for customers who want to buy again and again.
PWA & AMP
AMP (Accelerated Mobile Pages) and PWA (Progressive Web App) are ways to load your site fast on mobile phones. This increases conversion and search engine rankings. We can convert your PrestaShop store to these formats.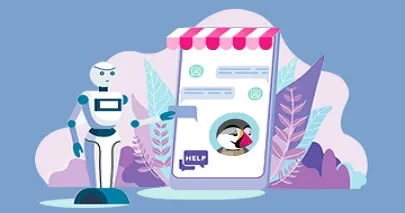 ChatBot Integration
Automate your support by using our ChatBots integration program that can reduce unnecessary overheads and handle 80-90% queries automatically. We can integrate any Chat and ChatBot tool to your PrestaShop store. We make sure that ChatBot are as humanized as possible.
Support & Maintenance
Avail all PrestaShop Support and maintenance services ranging from development support to maintenance and marketing to chat and voice support.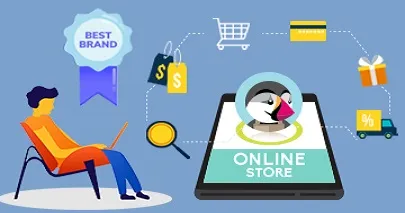 Visual Content & Branding
We create visual content for your store and promote your brand through various marketing and PR activities. Our brand consultant brainstorm with you and come up with the right branding strategy for your store.
Content Writing
We empower all types of businesses with our SEO friendly content marketing strategies that help in generating leads and sales. We engage with subject matter experts who creates relevant and genuine content for your PrestaShop site.
Marketing & Sales
We market your brand, products and services with an integrated marketing approach. We analyse your PrestaShop store and create trackable marketing strategies which ultimately brings sales and traffic to your store.
Email Marketing
Email Marketing is the most underrated channel however it is one of the secret weapons for many top brands.
We integrate Email tools like MailChimp to your PrestaShop site. We also create various email templates for ecommerce activities like order confirmation, order status change intimation etc.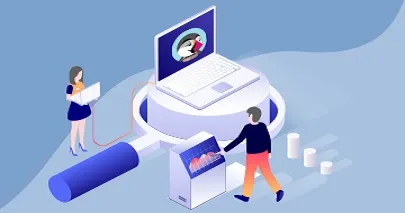 SEO
We optimize your PrestaShop website for top search engine rankings, real traffic & sales driven leads. We also integrate useful SEO addons and build useful and SEO friendly content for your store.
Ads
Paid Ads is about getting your online ads to show up on search engines when potential customers look for products & services you offer. We can create PrestaShop product feeds on Google and various other platforms and create Ads around that. We also work with various other types of ads as well.
Social Media
Social Media Marketing enables brands to reach new audiences and tap the two-way conversation. We can integrate social media channels to your PrestaShop site and help you with Social Media Marketing.
GET IN TOUCH

Share Your Prestashop Requirement with us. We will get in touch with you within 24 hours on Weekdays and within 48 hours on Sat/Sun.
CUSTOMER SUPPORT TEAM
Customer support team will pick your requirement and assess it to see if we have a suitable offer for you and may contact you to understand more about the requirements.
TECHNICAL TEAM
Support team will discuss with the Technical team and get a proper proposal for you for your requirements. Technical team may reach out to you if needed.
PROJECT INITIATION
Once you approve the project proposal and pricing then a project manager will be assigned to you who will setup and liaise with the team for you.
START YOUR PROJECT