LOCAL SEO IS THE BEST
WAY TO DOMINATE
Leverage local search traffic to generate quality leads and take your business to places.

THE LOCAL MARKET
BUY LOCAL SEO SERVICES
LOCAL SEO SERVICES

Local SEO
Local SEO involves optimizing your online presence and attracting more business from local customers. It includes optimizing your website for local keywords, building local business listings on sites like Google My Business, and getting local backlinks from other websites in your area. The goal of local SEO is to make it easier for people searching for businesses like yours in your local area to find you online.
Our Local SEO services will make your brand discoverable on the local map. With high authority backlinks and optimized keywords, we help your customers reach your store. We strengthen your brand by increasing local search traffic and ensuring maximum conversion levels across all traffic channels.
Local SEO Consultation
We provide full-fledged consultation to promote your brand's visibility on location-based searches. Our team creates a proper growth-oriented SEO strategy to promote all your business locations. It includes an analysis of the business's current online presence, recommendations for keywords and other on-page optimization strategies, and advice on how to build local business listings and get local backlinks. A local SEO consultation aims to provide the business with a plan of action to improve their local search engine rankings and drive more local traffic to their website and physical location. Even if you operate in multiple locations, we ensure that those locations are tied with local search results.
Analyze present SEO configuration
Our team analyzes the present SEO configuration of your business and creates a custom SEO strategy as per your business requirements. In addition, we perform location data or citation management along with managing online ratings and reviews, local-centric social media engagement, and more.
Google My Business Set up
Google My Business is an essential element of local SEO strategy. By setting up and optimizing the Google My Business listing, businesses can improve their visibility in local search results and make it easier for prospective customers to find their business online. We take care of all the features of Google Business Profile and enhance your listing to increase your rank in Google search results.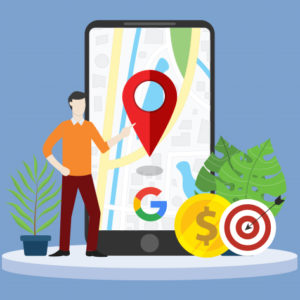 Local Citation
A local citation is about mentioning your business's name, address, and phone number on the internet. Local citations are an important part of local SEO because they help search engines like Google understand that your business is relevant to local search queries. Therefore, the more local citations your business has, the more likely it is to rank well in local search results.
By building local citations, you can improve your business's visibility in local search results and make it easier for everyone to find you online. In addition, citations help drive more traffic to your website and physical location. We actively manage citations to ensure data accuracy and help internet users discover your business on local business directories, websites and apps, and social media platforms.
Local Link Building & Listing
Local link building and listing can be an effective part of a local search engine optimization (SEO) strategy. Our team analyzes your current hyperlocal and competitors' links in the same business category, then devise effective local link-building campaigns to boost your local organic rankings. We audit and edit citations and local business schema to optimize every web page's SEO.
Detailed Reporting
We acknowledge that detailed reporting is an important part of local SEO because it allows businesses to track their progress and see the effectiveness of their efforts. Our team creates a detailed report which includes information on local citations & NAP, details of organic, maps & mobile search rankings for all your business locations. In addition, we keep a tap on keyword trends, keyword ranking tables, and device/location comparisons for a better decision-making strategy. By tracking this information, we identify areas for improvement and make adjustments to the local SEO strategy.
HOW WE DO IT?
    Local Optimization
    Local Content Optimization
    SEO metadata for each page
    Landing Page Optimization
    Google My Business Listing
    Reputation Management
    Local Citations
    Paid Advertising
    Schema Markup
    Weekly Reporting
WHY YOU SHOULD GO FOR IT?
   Greater local visibility
   Local targeted traffic
   Google Maps visibility
   Improve relevance
   Reputation management
   Get More Local Reviews
   Improve rankings
   Keep up with mobile growth
   Get exposure in local business directories
GET IN TOUCH

Share Your Local SEO Requirements with us. We will get in touch with you within 24 hours on Weekdays and within 48 hours on Sat/Sun.
CUSTOMER SUPPORT TEAM
The Customer support team will pick your requirement and assess it to see if we have a suitable offer for you and may contact you to understand more about the requirements.
TECHNICAL TEAM
The Support team will discuss with the Technical team and get a proper proposal for you for your requirements. The Technical team may reach out to you if needed.
PROJECT INITIATION
Once you approve the project proposal and pricing then a project manager will be assigned to you who will setup and liaise with the team for you.
START YOUR PROJECT