Testimonials
I definitely recommend First Wire Apps. They recently restructured, upgraded and improved my webshop with excellent results. They did everything I asked of them without complaining, with good ideas and in timely fashion. I am very happy with their work. Ulla - owner - shopatparaffine.com
ULLA BOYSEN
Would recommend to anyone. They do a great job
AMY GRAHAM
Perfect service Woocomerce project delivered perfectly highly recommended Seo and ads services are amazing as welll 😊
DANY SAOUB
We have seen a 55% increase in total organic traffic year over year after after having FirstWire focus on improving the Lighthouse site peformance metrics of one of our WordPress sites. I have found them responsive, professional and look forward to working with them on our other sites. Definitely 5 star service.
AJ PRICE (CERASELLA)
"When it was time to upgrade our eCommerce site from Magento 1 to Magento 2, we considered FirstWire and, after talking with some of their clients, decided to take a chance with them since we had not used their services before. The upgrade was just completed, the store is functioning correctly, and they continue to answer my questions and fix small issues, even after the bill has been paid. Nice. The cost was reasonable considering the amount of work they did, they worked directly with my hosting company to ensure a seamless transition, and the domain was pointed to the new server almost immediately. I would not hesitate to recommend FirstWire to any business seeking to develop an eCommerce store or upgrade an existing one. Special thanks to Vinod for his excellent follow-up."
MIKE LOVAS
"When it comes to creating a professional, attractive, and effective website, there is no company that can surpass FirstWire Apps. Thanks to Anand Agarwal and his talented staff, they could migrate my websites from Magento Version 1 (M1) to Magento Version 2 (M2) and do additional customizations. Thanks to their talent, our sites have taken off in search engines. In my case study, I was with another web design company for over 15 years, and when it was time to upgrade into Magento Version 2 they wanted to charge us 30K, that's when I was lucky to find FireWire. Anand was able to bring all the web design and scope of work and migration in under 10K within one month. The attention they gave us through this process was superb. If you are in the process of looking for web design company, my advice is to go with FirstWire."
SAM SIEFERT
I am very satisfied with your work and the results, and I appreciate your quick and efficient addressing of issues and requests during the project. I have been surprised that so many issues would come up in what I think is a pretty basic installation with a popular theme, but it seems that it is inevitable. Anubhav handled this very well with a fine result. I got a comment from a customer who bought some items a few days ago: "Website is nice and easy to use."
FINN MENGEL
Hi Vinod, Thank you for your great work migrating my site from M1 to M2. You have provided a great service, and even after several months of no contact, you were able to do a reindex for me within a couple of hours of my contacting you. Excellent service. I recommend Firstwire service to anyone.
PETER CARVER
Akansha and Shiwangi did a fantastic job implementing our designs on our website. The team at FirstwireWP was easy to communicate with and understood our needs right from the get-go. We highly recommend them and will definitely work with them again!"
PRASHANT ANDREW
We cannot recommend FirstWire Apps and their team enough. From management to the actual team who redesigned our store's website, we have been and continue to be impressed with their professionalism and, more importantly, their alacrity and responsiveness to all our requests and evolving needs. Redesigning a website is a difficult and sometimes arduous process for all involved; it takes commitment from both the site owner and site designer/re-designer. Having the FirstWire team and their management working with us was a positive from beginning to end. Thank you to all FirstWire for seeing us through this experience
DONNA WELSH – JOHNSON
"Top marks Firstwire. The specifications for our new site were specific and unique. Firstwire came up with the answers, and we now have a site that is functional to our requirements and of which we are proud. Liaison with the staff was excellent; they were prepared to listen and responded speedily. Certainly a web development crew worthy of consideration for any project.
CLIFF NUNN
I am eternally grateful to your team for the amazing work you have done building my new website (www.VisualHomeopathy.com)! I believe your expertise and performance throughout the entire project were uniquely professional. I am also grateful to you for your fast turnaround time, patience, & flexibility around every turn during this long project. Last but not least, I am humbled by your positive and respectful attitude towards me as your client, a highly demanding and perfectionist client, I am sure. I trust your team immensely and would gladly recommend you to anyone who needs assistance with their website/internet needs. Thank you!
DR. SHARUM SHARIF, ND
Dear Akansha, thank you for everything that you and your team did to create my updated website, dotSolutions.net. You all did a superb job with the design and functionality of the site. I also found it very easy to communicate with you and your team, and you were all very responsive to my requests. I will certainly be turning to Firstwire apps for future needs and recommend your services to others. Please thank your team on my behalf of me.
IFAN PAYNE
Working with FirstWire Apps was amazing; great communication and attention to detail, and I am extremely professional. I'm recommending the company to a few friends to start their own projects, I'm also in the plan to start a new app, and I will definitely work with the team of First wire apps. Thanks, Varun, Anand, and your team, for everything and specifically for making the website look fresh and easier to navigate.
JOHN MUSA
Working with FirstWire was quite helpful. I do not have a lot of technical knowledge and they were always good about explaining things I didn't understand. They were also patient with all the changes I made along the way. I am happy with the quality of our website and would do business with them again.
JODY KLEMER
Vinod, I really appreciate how your team used check-ins to keep us informed on the progress of moving our website from the Magento store to a Shopify store. The size of our database was challenging, and it took a lot more time than expected, but the team came through. I want to thank your team for the extra effort in making sure the new website was completed right. I highly recommend FirstWire for your next website project. Thank you, FirstWire team.
SAM SIEFERT
I definitely recommend Firstwire apps! I can't say enough good things about Akansha and Tanishq. They did the best job on my new company's website. They were available whenever I needed them, friendly, and easy to work with. I would definitely use them again! We are very pleased with the work you, Noman, Vinod, and your entire organization have done to make this a reality. It's been a bit more arduous than either of us expected, but I think the attention to detail has benefitted all of us. Thank-you.
KRISTEN VAN MAELE
Neha, I am happy with the website. I would recommend First wire apps. As far as communication goes, I feel we did our best. Everyone on your team was very polite. I am not a computer geek, and you helped me with the information you provided and the video to show me how to add attributes and variations. Again, Thank you for your help, and I will be in touch if I have any questions. Patty Hans
PATTY HANS
Hi Akansha' and Shiwangi' Absolutely you deserve good recommendations. You in India and we in Sweden are amazed at how well it worked. But it is teamwork, and you should be aware of that. But I do not hesitate to hire you for further development of our webshop. Akansha and Shiwangi, you did a really good job! Have a nice day! Kind Regards Birgitta Wangeskog
BIRGITTA WANGESKOG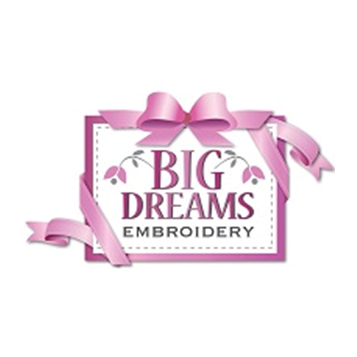 With Magento 1 no longer being supported, I needed a new platform fast. Having had two previous builds since 2011 (on Drupal and then Magento 1), I didn't want to make the same mistakes and invest in yet another platform which wasn't up to task. As I don't have an on site dev, migration to Magento 2 could not be considered. WooCommerce ticked all of the boxes and I discovered Firstwire Apps along the way. After an in depth digital consult with Anand Agarwal, I knew that I was in the right hands. He teamed me with a Magento expert and a WooCommerce expert and as a tight team, they tackled my site's tricky data with expertise. The result is that I now have a fully responsive, great looking site for my customers and an easy to manoeuvre backend. My grateful thanks to Varun Srivastava and Rohit Tiwari for their incredible problem solving skills and patience with me while I experimented with new ideas. I have no hesitation in recommending Firstwire Apps. Fast build, solution driven, and a result which exceeded my expectations! Brilliant team!
Kate Hewatt
When it comes to creating professional, attractive, and effective website, there is no company that can surpass FirstWire Apps. Thanks to Anand Agarwal and his talented staff they were able to migrate my websites from Magento Version 1 (M1) to Magento Version 2 (M2) and do additional customizations. Thanks to their talent, our sites have taken off in the search engines. In my case study I was with another web design company for over 15 years and when it was time to upgrade into Magento Version 2 they wanted to charge us 30K, that's when I was lucky to find FireWire. Anand was able to bring all the web design and scope of work and migration in under 10K within one month. The attention they gave us through this process was superb. If you are in the process of looking for web design company my advice is go with FirstWire.
Sam Siefert
FirstWire Apps and especially Varun Srivastava were very timely and professional in getting our Magento 1.3 and Magento multistore 1.7 websites updated to Magento 2.3. Because of the age of the websites we didn't believe it could be done for a reasonable price. But Varun is an expert and willing to help and go the extra mile every step of the way. When you have to update your Magento 1 site to Magento 2, I would recommend FirstWire apps. Not only there knowledge but also their prices are awesome, in advance you get a quotation on the price. They will be my "go to" source for Magento updates and issues from now on. I would recommend them to anyone who is looking for professional support for updating Magento.
Tjeerd Rauwerda
They have worked on Migration from Magento 1 to Shopify and created a new website in Shopify for us. As we were moving from an well established old Magento website it was a big task. However they did an excellent job ,they selected a theme, transferred the products over and designed a lovely home page. Implementing all the other changes required to make the website user friendly was done very efficiently by Varun who whatever the number of changes required , and had usually completed them within a day or two and was asking for further changes. Overall I am very satisfied with the work done and would not hesitate in recommending their services .
Kartik Lakhani
I worked with Tanishq and Akansha and I highly recommend them. I really appreciated the prompt answers, the focus to fulfill deadlines and the follow-up they do on issues. I also appreciated a lot the interaction through video calls which make the collaboration more human.
Donatella Girardini
Very fast processing, fast implementation and super-fast response to emails. All of our requirements were implemented as requested and help was always provided immediately if there were any problems! This experience concerns the implementation of Magento 1 to Magento 2, as well as the support of Amazon Advertising.
Maik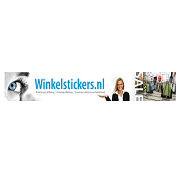 I really like the way we work together. You are very polite and your response is fast. When other Dutch potential customers want to know if firstwire can be trusted or something like that.. you can use me for positive references.
Dennis Brouwer
I have had a very good experience with your company and will definitely be using your services again. I have also sent your company to a friend as a referral, my friend´s website is also a shopify account.
Lauren Amelia B
I appreciate your attentive professional service and will engage you for future projects.
Elizabeth Martens
The innovative features, responsiveness to our requests, and ability to tailor our mobile app for Android and for iOS exactly the way we wanted made them the logical choice. Now at the end of the development process we are extremely pleased we entrusted our mobile app development and maintenance by them.
John Le Fevre
I have to tell you I am so pleased with our new website!!!! It looks beautiful and functions exactly as it should. THANK YOU SO MUCH!!!!!
Maribeth Pyne
Would recommend to anyone. They do a great job.
Amy Graham
Having worked with Bineet and Anand over a period of time, my website looks fantastic!! Both were professional and knew their way around the website extremely well. Changes were completed quickly and to my specification. Although there was a time difference of about 12 1/2 hours, these guys were still able to complete changes required in a timely manner. These guys know their stuff. A thumbs up for them.
Elke Waterhouse
I definitely recommend them. They recently restructured, upgraded and improved my webshop with excellent results. They did everything I asked of them without complaining, with good ideas and in timely fashion. I am very happy with their work.
Ulla Boysen
Great Dev Team. Responsive to all my needs and questions. Currently on my second independent project with them. They work tirelessly hand in hand with their customers in all facets of the job. If you're looking for help with online projects check them out you won't go wrong!! One last thing probably most important, pricing, is fair and conservative just what a startup needs.
Morris Wade
Excellent Service! Anand and his team are very professional in what they do, they listened to every thing we needed and implemented it in a professional manner. Even when we thought we were ready and had some last minute modifications to be made, they simply went ahead and did it without any complaints or delays.
Adam CS
It was (and is) a pleasure to work with you and your team. We learned many things along the way as well. You absolutely exceeded our expectations with regard to your responsiveness and attention to detail. We appreciate the hard work and knowledge from you and your team and look forward to working together again as we further develop this site and possibly on future projects.
Brian Rivera
Overall, great work! Your developers have done something truly magnificent with this cart. Shopify themselves said it couldn't be done but you managed to do it!
Adewale Adejumo
JUMPING FOR JOY, WE ARE LIVE !!Flooded with so much excitement & an enormous amount of gratitude for Anand's team for being so professional & attentive to my needs and demands. Please reach out to Anand, if you need any help with your web site. They are efficient, fast, creative & kind. I have no doubt working me with was a process, but artists are particular & they delivered on every request and more!
Ani Compton
We had the very lucky pleasure of finding them on Guru service provider network site, and they have provided all we both agreed on. The main extra plus to their service is their patient with our very direct and complicated request, they were very helpful and patient. Our project took longer than we both anticipated, but they were so professional and helpful through the process, went way above provided service requirement, we were pleased to have found them and work with them, and recommend their service highly, specially for project that may require a little time and patient.
Devon Griffith
Anand and his team were very timely and professional in getting our website updated. They are Shopify experts and willing to help and go the extra mile every step of the way. They will be my "go to" source for Shopify updates and issues from now on. I would recommend them to anyone looking for professional support for the Shopify platform.
Phillip Midler
Anand, We would like to express our sincere thanks to you and your team on the completion of our website project. Our website was transformed, with a more modern look, clean code and delivered in a timely manner. Your knowledgeable team provided us with expert assistance and kept us informed every step of the way in the development of our new site. They were very responsive to our requests, and provided daily updates to the status of the project. We were impressed that you were even able to create custom solutions for some of our needs and always supplied options for us to choose from based on our need and budget. Due to your diligent work and effective communication along the way we were able to complete our project on time and on budget. This has been our best experience working with an overseas development team and based on that, we would not only recommend you to others but we also look forward to working with you on future projects.
David Michaels
Firstwire Apps have been the team behind our magento 1 website migration to magento2. This was a complex migration involving a custom template and retention of all the functionality and styling we had developed over the past 2 years on magento1. Our site also had an integrated POS including the ability to take secure payments both online and instore linked to a shared inventory for a true omni channel retailing experience. The new site is based on a clean magento2 template which has been adapted and coded to meet the styling and functions we needed. The team at Firstwire have been on hand and responsive throughout the migration and have delivered a clean well functioning site that is integrated to Royal Mail SagePay and our POS system. We are also connected to google shopping to serve our ads through it and google analytics allowing us to track and adjust our campaigns accordingly. Our new magento 2 site is a clear progression in terms of functionality and usability and framework and we are very please with the outcome of the website which was delivered on budget. We look forward to further enhancing and refining the site with FirstWire as we grow.
Andrew Noon