REDESIGN OR CUSTOMIZE YOUR
E-COMMERCE STORE
Let our team upgrade your store with latest UI/UX and make it more marketing friendly and more efficient.
SHOP E-COMMERCE SERVICES
CUSTOM DEVELOPMENT SERVICES

Strategy
Let us discuss and find out the best strategy about how your E-Commerce store should be re-designed and marketed.  We need to understand if it is a good idea to go with a completely new design or should we just upgrade some parts of the store.
Store Re-Design
We have a good experience on complete re-design of your E-Commerce store. We audit and find out the main issues which are stopping you achieving your marketing and sales goals. Sometime re-design the store, rand and user experience is the only way to move forward.
Store Customization
We can do small design tweak, plugin integration or redesign of only few pages like product, cart, checkout etc to enhance your store. Sometime you just need to fix few aspects of your store rather than going for full re-design.
PSD(Design) to Web Conversion
We can take your design and create the store pages with exactly the same design. With our deep expertise in front end programming we are able to customize any which way we want.
Custom Feature Development
Do not want to pay a fee for a plugin or extension? Or want to add a major feature directly in the theme code? We can do that for you.
Store Performance Optimization
E-Commerce stores can become quite slow if you are using a bad theme, using heavy images, using lot of plugins or using a bad hosting server. We measure the performance and fix it. We guarantee to bring the page load time under 3 seconds.
Feedback and Audit of Store
Created an E-Commerce Store but not sure how it looks to human and search engines? We do a complete analysis & audit of your store and give you our feedback and suggestions.
Expert Guidance and Troubleshooting
Facing a major issue on store design, code or marketing? You can rely on us for guidance and troubleshooting for all E-Commerce related issues.
Design and UI/UX
Design and UX can make or break your store.  If you are not careful on layout, themes, images or content then you may lose the impact of a good UI/UX. We can elevate the UI by using right kind of graphics and content. We can also work on the mockups and wireframes before we actually do the coding.
Plugin/Extension Integrations
Every E-Commerce framework has a huge number of extensions and plugins to help you on specific tasks. We can help you in identifying the right extensions and integrating those with your front end code.
Marketplaces Integration
E-Commerce frameworks come with features to integrate with Amazon, EBay, Facebook and other marketplace. You can manage all these marketplace listings entirely from within the E-commerce portal. We integrate these marketplaces for you.
Setting changes
We audit your store settings and make sure that everything is proper. Help you with optimized setup for  Cart, Language, Currencies, Shipping etc.
Optimizing Store for Conversions
Content optimization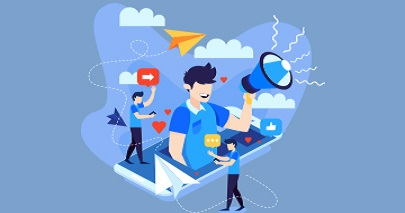 Social Media Integration
OTHER SERVICES

Plugin/Extension/App Development
Mobile App for E-Commerce
PWA and AMP
ChatBot Integration
Support & Maintenance
Visual Content and Branding
Marketing
Sales
SEO
Ads
Social Media
Email Marketing
Add to Cart Button Customization
Setting up multiple Store Language and multiple Currencies
Setting up Google Analytics, Facebook Pixel, Trust Seals & Checkout Timers
Setting up Shipment Tracking
Setting up of Lead Capture and Email Marketing Systems
Setting up of Abandoned Cart Recovery
Management of Development, Testing and Live environments
Backup and recovery management
Testing and Quality assurance
Setup of Facebook/Instagram/Google Sales Channels
Social media integration
Training to operate and maintain
Content Writing
GET IN TOUCH

Share Your Custom Development Requirement with us. We will get in touch with you within 24 hours on Weekdays and within 48 hours on Sat/Sun.
CUSTOMER SUPPORT TEAM
Customer support team will pick your requirement and assess it to see if we have a suitable offer for you and may contact you to understand more about the requirements.
TECHNICAL TEAM
Support team will discuss with the Technical team and get a proper proposal for you for your requirements. Technical team may reach out to you if needed.
PROJECT INITIATION
Once you approve the project proposal and pricing then a project manager will be assigned to you who will setup and liaise with the team for you.
START YOUR PROJECT